Miguerlande "Mimi" Cayo
Natural Haircare Specialist and Certified Holistic Trichologist - Owner of Iam.Nubian Salon Spa
Unlike some who discover their love for hair at a young age, I embarked on this path in adulthood, not even knowing how to braid! As I journeyed into the world of hair i found myself developing a passion for the craft unexpectedly. I started out with crochet braids, and gradually transition into something I thought to be more profound. Natural hair. My job found me; it placed me in a position to grow into the stylist i am today and I love it for that reason. I've been given the opportunity to to connect with new people every day, make them feel incredible, and boost their confidence.
Each person I meet has a unique story, but they all share a common desire: to look and feel their best. I consider myself fortunate to be able to help them achieve just that. Continuously seeking to improve, I regularly enroll in courses to expand my knowledge of hair care and stay up-to-date with the latest trends and styles to offer my clients.
I've been apart of this industry since 2015 and am now the proud owner and head stylist at IAM.Nubian Salon. At IAM.Nubian, our mission is simple yet formidable: we prioritize healthy hair, whether it's through protective styles or embracing your natural curls. We aim to educate our clients and change the narrative around natural hair
I hope for the chance to provide you with the unique IAM.Nubian experience. Let's embark on a journey to healthy, beautiful hair together!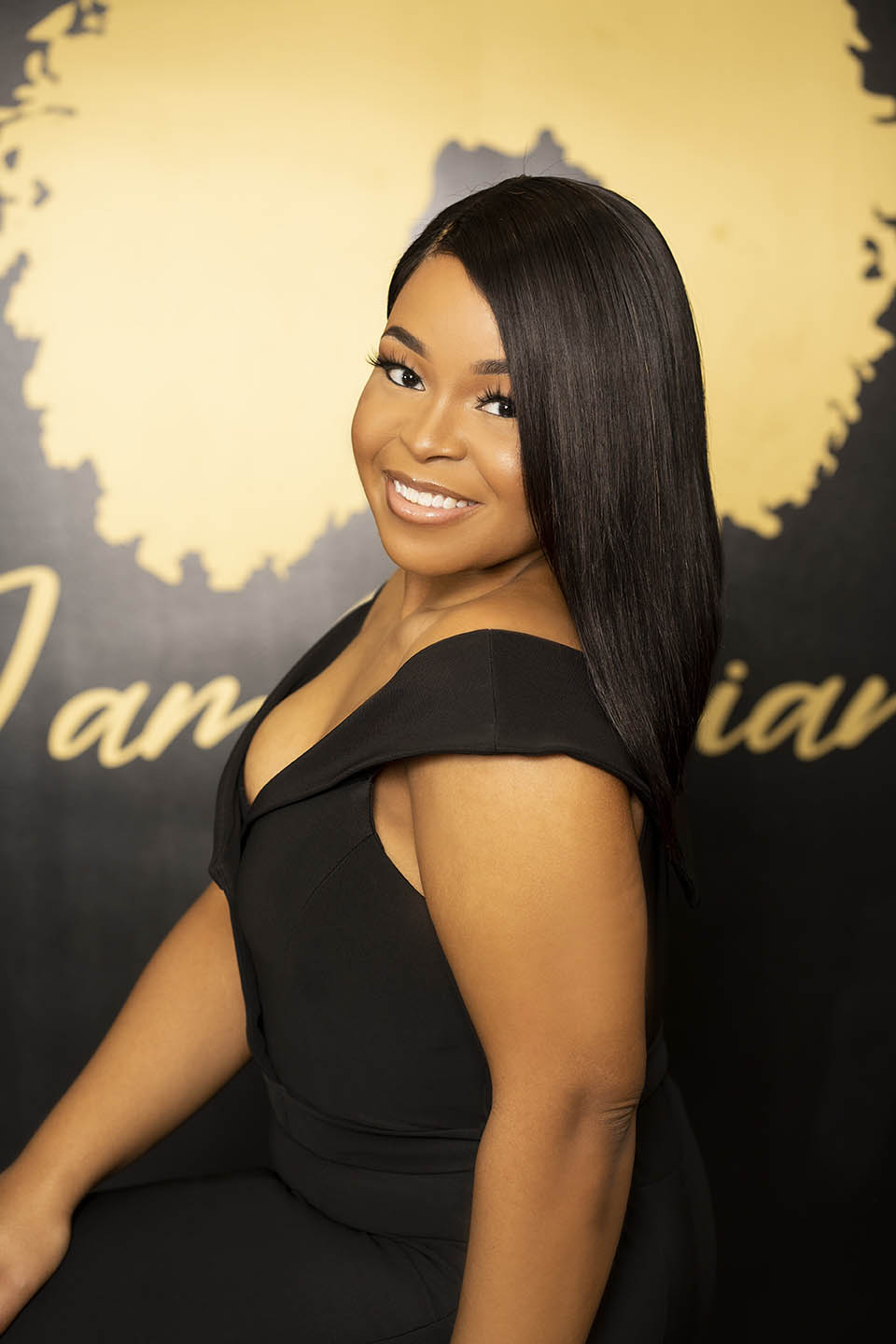 Kanya "Kay" Cornet
Natural Hair Care Specialist and Certified Holistic Trichologist
From the very beginning, my professional journey led me towards the realm of Human Resources. However, I always had an unwavering passion for hair styling. Just ask my former colleagues, who can attest to the constant changes to my hair which was a hot topic in the corporate office.
At the age of 16, I mustered the courage to approach my parents to enroll in cosmetology school. Their response, however, steered me towards the path of a college education. Although I had every intention of pursuing both avenues, I ultimately decided to prioritize college. After obtaining my masters in HR Management, I delved into the corporate world, working in HR roles within Ad agencies, Investment Banking, Fashion, and Cosmetics for a span of 8 years. Simultaneously, I dedicated my spare time to honing my skills as a hair stylist at IAMNUBIAN.
Despite the demands of my full-time corporate job, I remained committed to expanding my knowledge and expertise in the field of cosmetology. I obtained my cosmetology license while juggling my professional responsibilities, and to this day, I actively seek out advanced classes to continuously enhance my education. It fills me with immense pride to declare myself a Certified Holistic Trichologist, specializing in the intricate realm of hair and scalp conditions.
While I am proud of my career path in assisting others in finding employment and ensuring fair treatment for employees, my true joy lies in the art of making women look and feel beautiful. I have observed that many of my natural-haired clients harbor a sense of shame when it comes to wearing their hair freely, particularly in professional settings. This is a narrative we must change. Allow me to be your guide on this transformative journey. I am determined to witness the success of all black women, and it all begins with building self-confidence.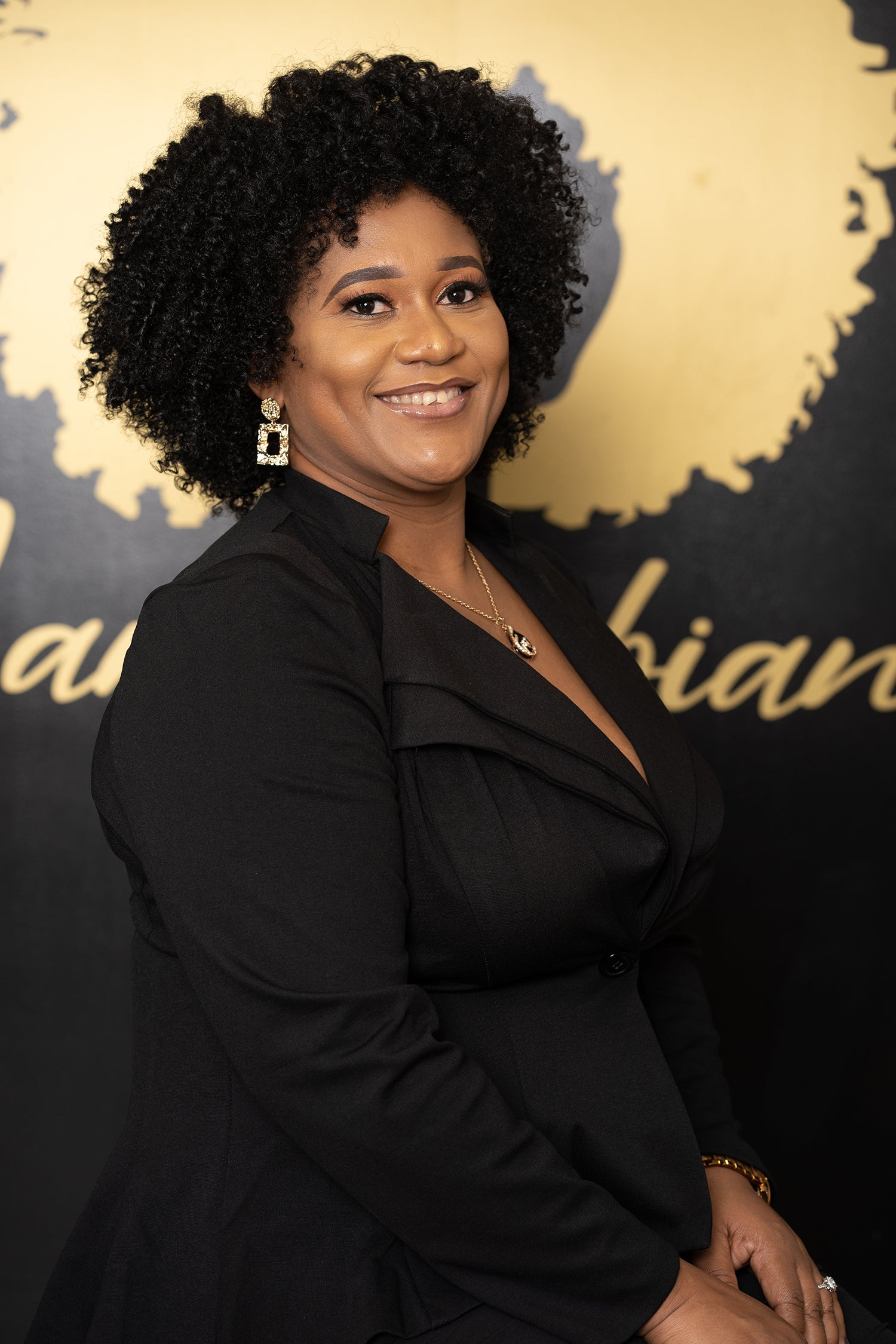 Nadege Maitre
Natural Hair Care Specialist
I enjoy doing hair as well as the opportunity to apply my experience, education, and love of this profession to give you an enjoyable and satisfying salon experience!
Ernsue Cayo
Natural Hair Care Specialist
Doing my own hair as well as my family and close friends has always brought me so much joy. I can't even begin to describe the excitement I feel knowing that now I get to impact and connect with you all while doing something that I truly enjoy! Xoxo Ernsue.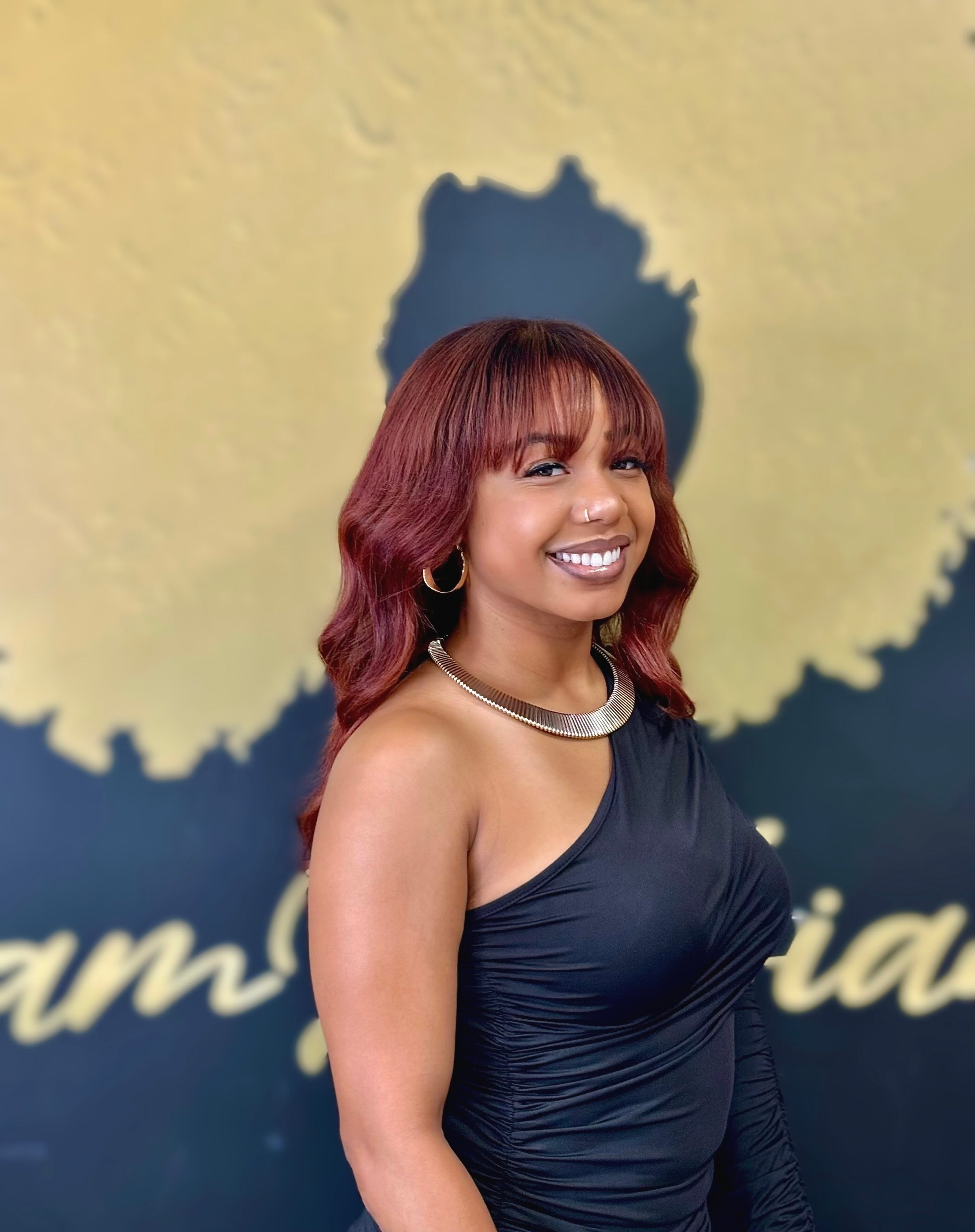 Darlene Floyd
Natural Hair Care Specialist
Whenever someone asks me when I started my journey in the world of hair, I can't help but chuckle and reply, "Well, officially as a licensed hair stylist since 2020, but truth be told, I was already cornrowing hair with extensions by the tender age of 11." As a child, I always dreamt of becoming a hairstylist, but like any young girl, I believed it was an unattainable fantasy. Throughout my years in grade school and college, my hands were constantly in my hair, experimenting with new styles every two weeks. Whether it was hair extensions, vibrant colors, weaves, or the latest trends, I couldn't resist the versatility of my hair.
In 2012, I made a bold decision to big chop, say bye to relaxers and embrace my natural curls. I became determined to understand and nurture my own natural hair, making it my personal mission to keep it healthy and vibrant. Along this journey, I experienced four significant big chops, each teaching me valuable lessons about proper hair care.
In 2019, I took a leap of faith and enrolled in Cosmetology school. Graduating was just the beginning for me, as I continued to invest in additional classes to expand my knowledge and expertise in handling textured hair. Today, as a licensed cosmetologist, I take pride in assisting and guiding others on their own natural hair journeys. It brings me great joy to empower them with the confidence to embrace their own unique texture.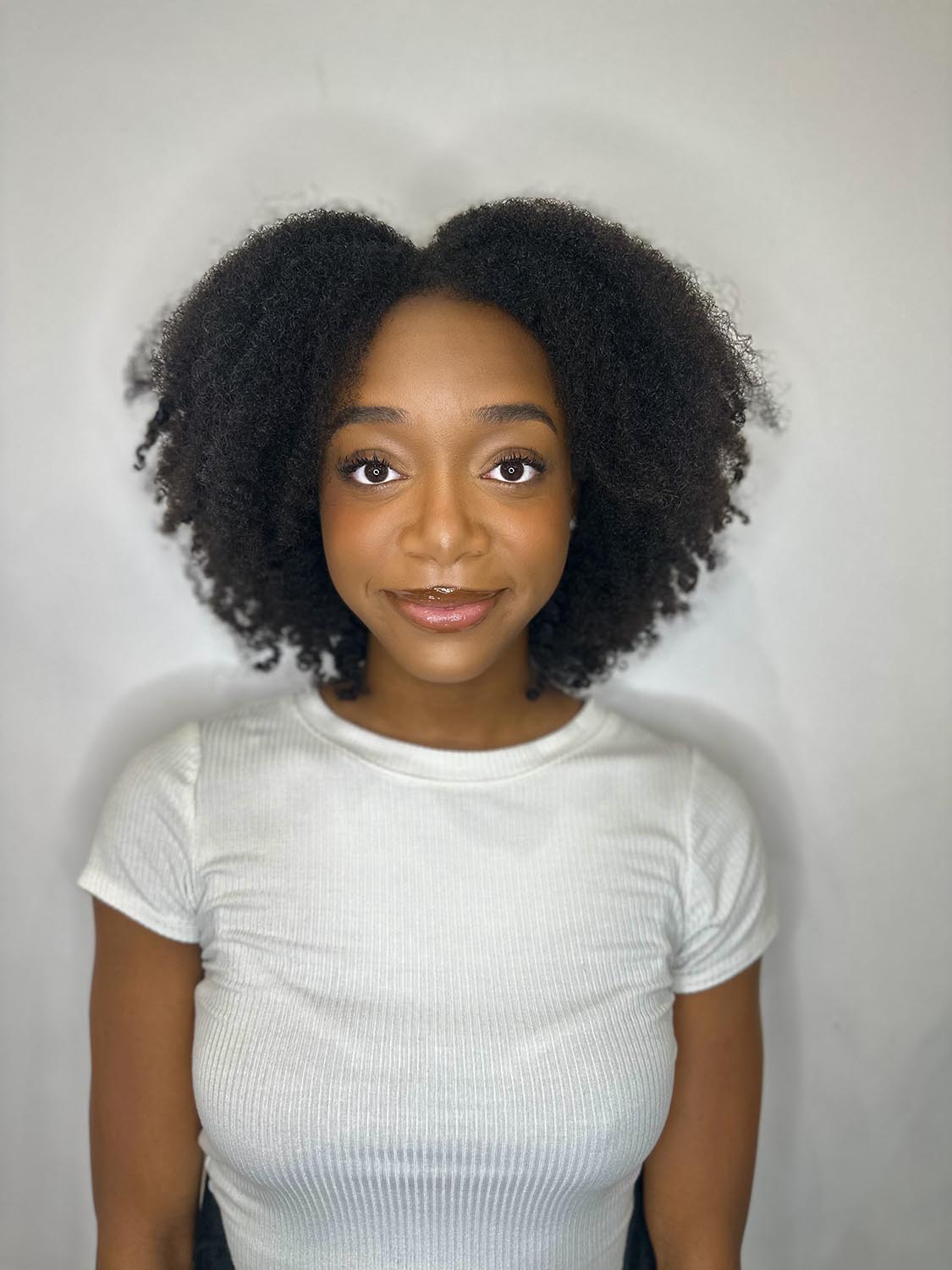 Hadriana Thomas
Salon Assistant
My interest in natural hair began with my own journey. My story is very similar to that of many people. I grew up getting relaxers and blowouts throughout my childhood, but in the 8th grade, I decided that wasn't who I wanted to be.
I longed for my natural curls, so I started taking care of my own hair and delved into learning everything I could about natural hair care. By my senior year of high school, after numerous trials and errors, I finally let go of the last remnants of damage and embraced my fully natural hair.
After graduating, I pursued cosmetology school, and I haven't looked back since. It was a challenging journey, but I've come to love my hair, and I aspire to help you love yours too!
I am now 20 years old and working full-time at one of the best natural hair salons in New York. I couldn't be more grateful and committed to educating and inspiring all of our amazing clients.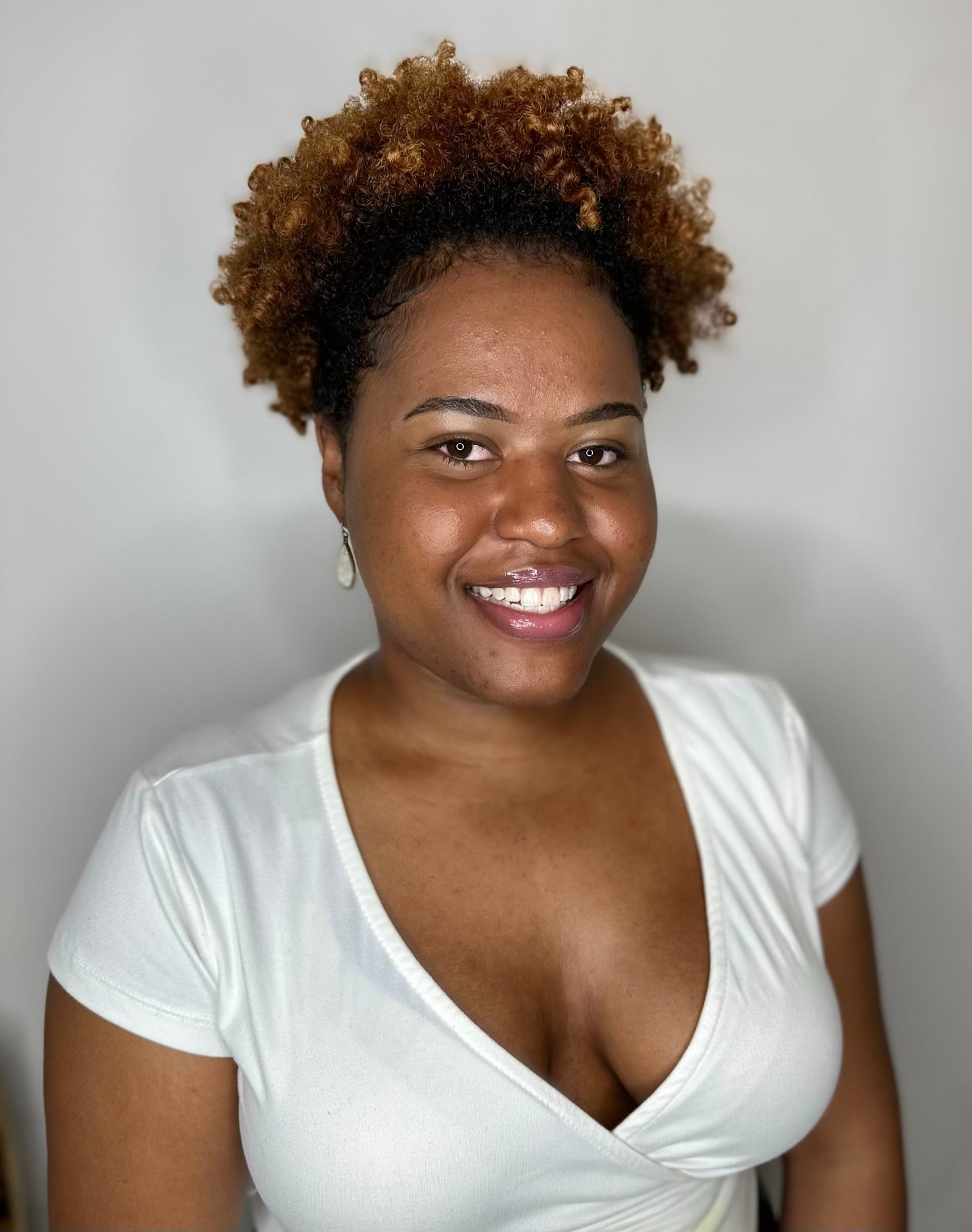 Nadine Bruno
Salon Assistant
As a Salon Assistant at Iamnubian Salon Spa, I'm excited to bring together my passion for science and beauty in the world of hairstyling and aesthetics.
My fascination with the science behind hair and cosmetology has always been a driving force in my journey. I believe that understanding the chemistry and biology of beauty empowers me to create not just stunning transformations, but also to prioritize the health and well-being of my clients' hair and scalp care.
With each client I work with, I aim to merge the artistry of hairstyling with the precision of science. My goal is to not only help you look and feel your best but also to educate and empower you with the knowledge of how to maintain and enhance your natural beauty.
Join me on this exciting journey at Iamnubian Salon Spa, where together, we'll explore the fascinating intersection of science and beauty.